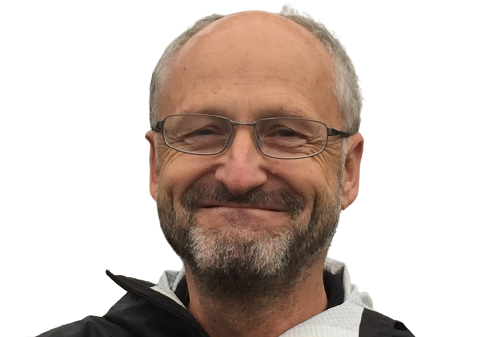 Dr. Tobias Meyer, the Joseph C. Hinsey Professor in Cell and Developmental Biology at Weill Cornell Medicine, has been elected to the American Academy of Arts and Sciences.
Founded in 1780, the academy is one of the nation's oldest honorary societies. Dr. Meyer joins the likes of more than 250 Nobel and Pulitzer prize winners, as well as other distinguished members including the Rev. Martin Luther King, Jr.; Barbara McClintock and Dr. Anthony Fauci (M.D. '66).
"This honor was unexpected," Dr. Meyer said. "It is an incredible feeling to be recognized by the community for my work. As an immigrant to the United States, being selected for such a prestigious academy is an especially meaningful honor. The academy has a rich history and represents the very foundation of this great nation, making the recognition all the more significant."
Throughout his career, Dr. Meyer has made notable discoveries to our understanding of how cell signals control cell function. He pioneered the development of biosensors and live cell imaging and analysis methods to study intracellular signal transduction. His work on local signaling and feedback regulation led to our current understanding that the signals that control cell function vary between cells and are local and dynamic in nature. He discovered key components in the Ca2+ signaling pathway, foundational concepts of how cells control local Ca2+ and lipid second messenger signals, and molecular mechanisms how protein kinases and small GTPases control cell movement and proliferation.
His recent work investigates how cells integrate information they receive from receptors and stress conditions to understand how human cells move and divide to build, maintain, and repair tissues and organs. His findings can be applied to diseases such as cancer and a phenomenon referred to as senescence, a process by which a cell ages and permanently stops dividing but does not die.
"A molecular understanding of the crucial signals that control cell proliferation and migration is of great interest to many researchers here at Weill Cornell Medicine," said Dr. Meyer, who joined the institution from Stanford University in 2020. Dr. Meyer is working to establish new collaborations with investigators at Weill Cornell Medicine, Memorial Sloan Kettering Cancer Center and The Rockefeller University, known as the Tri-Institutional research community, to extend his basic science findings to understand disease processes.
Dr. Meyer also actively trains researchers; more than 50 of the postdoctoral fellows and doctoral students who have trained with him later became faculty and biotech leaders. He feels that training is a particularly important part of academic research, and he tries to instill in students and postdoctoral researchers "a deep enthusiasm to continue to innovate, discover and do research throughout their careers."
"Working at a research-oriented academic medical institution like Weill Cornell Medicine is great because it allows us to remain curious and keep thinking of new important questions to solve," he said. "It's also very satisfying to see that many basic discoveries in signaling research ultimately benefit patients, even though the impact of basic findings often come only years down the road."
The academy will induct this year's honorees with a formal ceremony Sept. 30 in Cambridge, Mass.